HELLO, FROM DEN CARBONELL,
OWNER & OPERATOR OF
JOYFUL SPIRITS
REIKI & LIFE COACHING/COUNSELING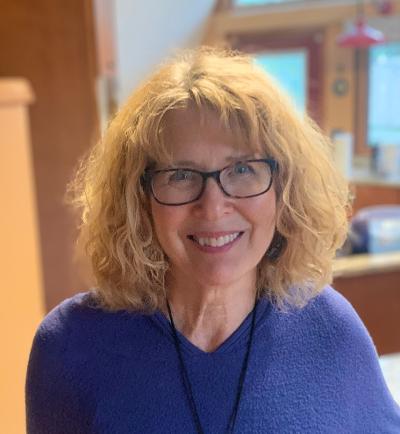 MY CREDENTIALS:
I hold my undergrad degree in Social Relations from Grand Valley State University, my M.A. in Guidance & Counseling from Eastern Michigan University, earned my secondary teaching certificate & School Counseling Certification from Western Michigan University, am a Licensed Professional Counselor in the State of Michigan, a Reiki Master, trained by Bonnie Dysinger of Gentle Touch Healing, & had Life Coach training from the Institute For Life Coach Training in Ohio where I hold a Professional Endorsement. I am a member of the Michigan Counseling Association. I also have certificates for Esoteric Healing training, levels 1-5 from Dr. Barbara Briner at The Institute for Bioenergy Studies in Okemos, Michigan, & am a Certified Hypnotist from my training with Robert Ranger at The Institute of Transformational Hypnotherapy in East Lansing, Michigan. I have led many small groups on topics such as Children of Divorce, Grief & Loss, New Student Support, Marriage Support, Life Balance & Goal Setting, A Course on Miracles, & Happiness, & have given workshop presentations about Self Love. I continue to work on my personal & professional growth by taking classes & workshops & have been in an on going Masters group class for spiritual growth with Sara Landon since June of 2020. I consider myself a "life long learner".
I have worked in both schools & organizations as a counselor, & served 4 different school districts, including a K-8 private school for a year. After 21 years of service at Okemos High School, as a School Counselor, I retired from the Okemos Community Schools. After retirement I felt called to continue helping others so I enrolled in Reiki training & soon after took classes towards becoming a Life Coach. I have owned & operated my own business of Joyful Spirits since 2013 & have worked with clients ages 13 to 86. I have come to believe that whether it's Counseling, Life Coaching, or Reiki & energy work, each avenue has the capacity to help us heal by "unpeeling the onion". One layer at a time--we become aware & learn, grow, & heal, creating new beliefs & choices towards reaching the essence of the truth & love who we are. We are the creators of our life.
I look forward to meeting you & assisting you with concerns, issues, & feelings you may be experiencing, & creating change in your life, whether it is from your own desire & initiative to grow and heal, or due to your journey through life circumstances.
"The greatest force in the human body is the natural drive of the body to heal itself--but that force is not independent of the belief system.
Everything begins, therefore, with belief."
-Norman Cousins